MINNESOTA LICENSE#: 1611
IOWA LICENSE#: 091101
SELECT YOUR SERVICE BELOW
IS ONLINE THERAPY RIGHT FOR ME?
Are you struggling with a negative mood, feeling overwhelmed, irritable or anxious? Are your relationships suffering? Has work and/or family life become so stressful, you wonder how you'll manage? Are you looking for convenient care? If these resonate with you, you may benefit from online holistic therapeutic support. Together, we will address how you can feel better in your body, have balance in your thoughts, & wellness in your spirit. I will give you space to address what is important to you, and help you learn effective skills to cope so you can feel more empowered in your everyday life.
Nikki Arthur holds a Master's degree in Professional Counseling & Marriage and Family Therapy from The Minnesota School of Professional Psychology at Argosy University. She has over two decades of experience in the mental health field; the last fifteen years providing therapeutic services to individuals & couples.
Nikki works most effectively with people who are open to increasing their connection with mind and body and a willingness to address this connection through mindfulness practices.  Mindfulness is defined by Jon Kabat Zinn as "paying attention in a particular way:  on purpose, in the present moment, and non-judgmentally."  Nikki believes utilizing mindfulness can allow clients to fully explore their emotions through the lenses of curiosity and compassion which can lead to decreased suffering and ease in dealing with the stressors that life inevitably brings.  Mindfulness also appeals to Nikki's background in research as mindfulness continues to show effectiveness in treating a variety of clinical concerns including, but not limited to, anxiety, recurrent depression, chronic pain, and ADHD.
Nikki's approach to therapy is systemic, collaborative and strength-based. In addition to mindfulness, her work is informed by Cognitive Behavioral Therapy (CBT), Dialectical Behavior Therapy (DBT), Polyvagal Theory and the latest neuroscience research.  Nikki utilizes these methods to increase her clients' ability to experience their thoughts and feelings with openness and non-judgment, while practicing self-compassion.
Nikki's special interests include working with individuals & couples struggling with depression, anxiety, parenting concerns, family/couple conflict and wellness/stress management.  She provides her clients with a safe and supportive space to explore their concerns, while working collaboratively with clients so they feel the empowerment that comes from accessing their best self.
In her free time, Nikki enjoys spending time with her husband, her children and their dog, Bella.  She also loves to read, meditate, bake with her daughters, go for walks, and listen to music.
"The healing comes from letting there be room for all of this to happen; room for grief, for relief, for misery, for joy."  – Pema Chodron
Professional Membership:  American Association of Marriage and Family Therapy – Clinical Member
Marriage and Family Therapy Bill of Rights Bill of Rights Download
Nikki sees clients who are 18 -70 years of age, with a focus on young adults/college-students.
Nikki sees individuals & couples in therapy.
Nikki is currently Out Of Network (Private Pay) in MN & IA. Ask about receiving a Superbill for you to submit to your insurance.
Private Pay Fees:
30 Minute Session: $100.00
50 Minute Session: $145.00
75 Minute Individual Session: $225.00
75 Minute Couples Therapy Session: $225.00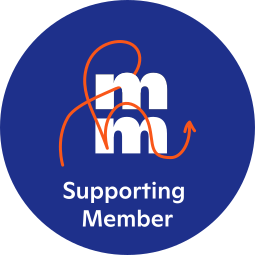 OTHER MENTAL HEALTH SERVICES AT SYNERGY ETHERAPY
As an eTherapy practice, our mission is to offer a variety of online therapy services to help you focus on you. We take the stress out of getting the treatment you deserve with our flexible, convenient, and easy to use counseling services. We offer online therapy in several states including Iowa, Wisconsin, New York, South Carolina, Kansas, California, Maine, Colorado, Illinois, Florida, and Georgia, and we new states added to our list on a regular basis. Depending on the therapist you see, we can offer help with anxiety, trauma, depression, substance abuse, medical conditions, and more. Our therapists help teens, college students, adults, and couples. Also, our online psychiatrists are able to offer psychiatric medication management in some locations. Learn more about the cost of online therapy from our cost of investment page. Getting mental health support doesn't have to be hard. Online therapy may be the answer you've been looking for.
SELECT YOUR SERVICE BELOW
15 MIN FREE INITIAL CONSULTATION
Thank you for taking the first steps towards improving your overall mental health and well-being! We are delighted that you would like to learn more about Synergy eTherapy to see if this service is right for you.
Nikki Arthur is happy to provide a FREE 15-minute phone consultation with you to learn more about what you are experiencing at this time and explain how eTherapy could benefit you or a loved one.
Please complete the contact form and her calendar will pop up for you to schedule.
Nikki is licensed to work with anyone who resides in:
Minnesota or Iowa